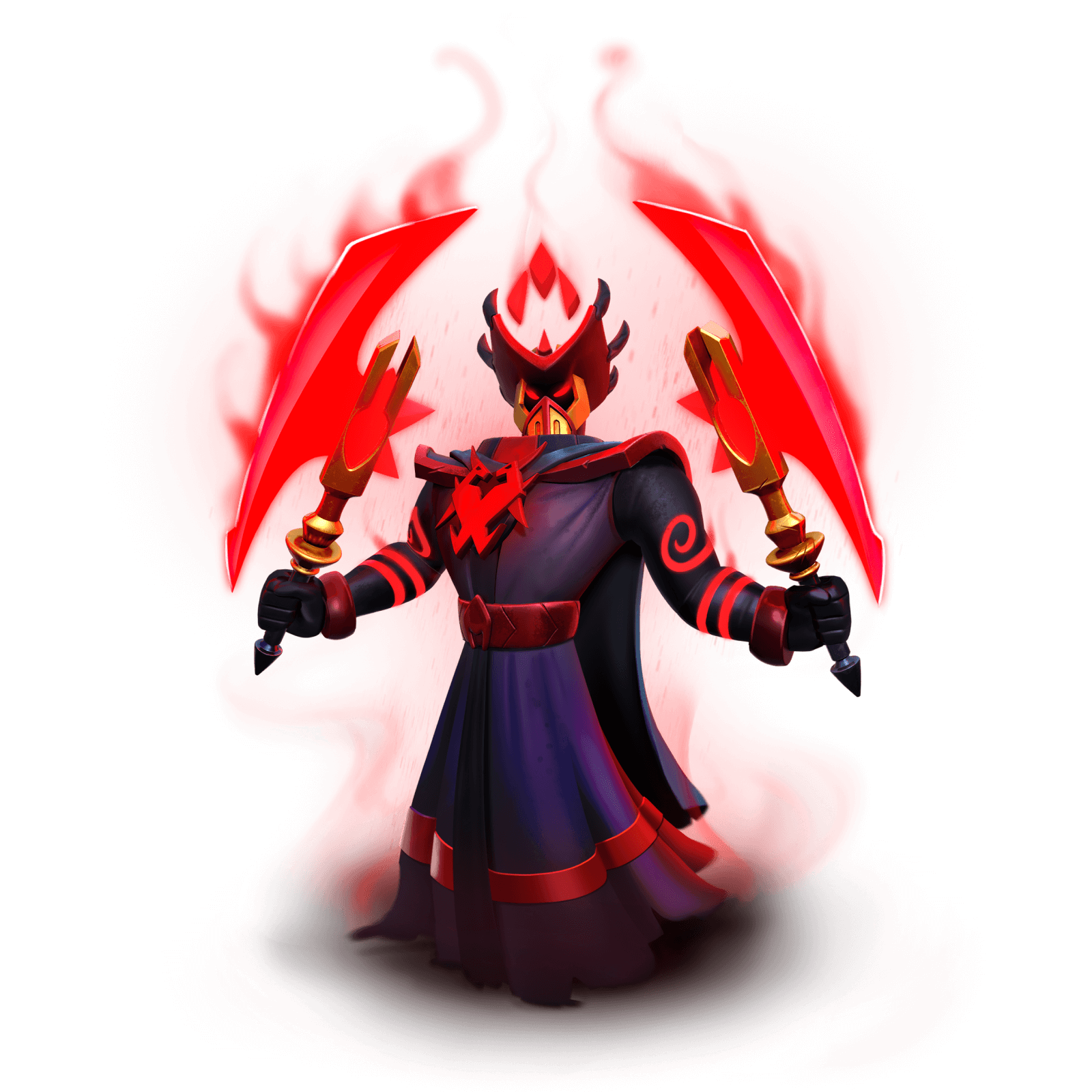 Deathmist
No one knows for sure where Deathmist came from, or even what Deathmist is, but rumors regarding the evil deeds of its past abound, whispered fearfully in the dimly lit corners of the world.
Passive Ability
Causes all your Champions to gain Damage and have a chance of critical hit.
Triggered Ability
Spawns behind enemy Champions below a certain percentage of their Maximum Health and defeats them.
Darkdeath
Blackhide
Shadowblade
Gloomdoc
Endbringer
Shadowcall